【xoilac pháp vs ba lan】College basketball coaching carousel: Latest buzz, candidates, analysis
print
The coaching carousel has already been spinning for a couple of months, with Texas firing Chris Beard in early January and Notre Dame coach Mike Brey announcing in mid-January that he was stepping down at the end of the season. Ole Miss got ahead of the pack late last month when it opted to fire Kermit Davis with three games left in the regular season. We've since seen the jobs open up at Georgetown, Texas Tech, California, St. John's and Georgia Tech -- to name just a few.
As we approach the end of Champ Week, there are 27 jobs open or with interim coaches at the helm. That number will only increase over the coming days -- and the ensuing dominoes that fall will only create more openings. We had 60 coaching changes last year, 57 the year before that, and we're on track to fall in that range once again.
For as long as the carousel spins, until all the top jobs are filled, we'll keep you updated here with the latest intel, rumors, scuttlebutt and everything in between for college basketball's 2023 coaching changes.
Last updated: 6:05 p.m. ET, March 11, 2023.
The comprehensive 2023 coaching hot seat guide| All the confirmed coaching changes for 2023-24

March 11 updates
No power conference programs opened up on Saturday, but Wichita State and Western Kentucky will both be sought-after positions given the resources and consistent success multiple coaches have had at both schools.

Wichita State:With speculation building around Isaac Brown's status over the past couple of months, Mississippi State's Chris Janswas a name heavily linked to the job. He spent 10 years at Wichita in two separate stints as an assistant coach. But would he leave an SEC job, where he has the Bulldogs in position for the NCAA tournament, for the AAC? If not Jans, potential names include North Texas' Grant McCasland, Oral Roberts' Paul Mills, Houston assistant Kellen Sampson, interim Texas coach Rodney Terryand former Maryland (and Wichita State) coach Mark Turgeon.
Editor's Picks
South Florida fires Gregory after six seasons2d

Ga. Tech fires Pastner, citing 'high expectations'2dPete Thamel and Jeff Borzello

Sources: St. John's targets Pitino; Anderson out2dJeff Borzello
2 Related
Western Kentucky:Talent was never the issue under Rick Stansbury, who constantly brought in highly touted recruits and productive transfers. But his teams never lived up to the on-paper hype, going to zero NCAA tournaments in seven seasons. Two early names buzzing for the Hilltoppers are Morehead State's Preston Spradlinand Texas A&M-Corpus Christi's Steve Lutz.

March 10 updates
Georgetown, California, Texas and any other openings can cross Dennis Gatesoff their list. The Missouri head coach signed a contract extension on Friday that will keep him in Columbia through the 2028-29 season. More importantly, it also increases his buyout -- which industry sources already considered prohibitive before this new deal -- to north of $25 million. Gates had been briefly linked to the Georgetown opening on Friday, while his alma mater, California, opened on Thursday.
A couple more quick-hitters heading into Saturday:
Don't be surprised to see Holy Cross garner interest from bigger names than expected for its head coach opening. The Crusaders can offer a strong salary and sources have indicated Vermont's John Beckerand Towson's Pat Skerryare among the candidates they could pursue.

East Tennessee State opened Friday. Early names there include UNC Asheville's Mike Morrell, Morehead State's Preston Spradlin, Wake Forest assistant Brooks Savageand Tennessee assistant Justin Gainey.

Early speculation at American centers around Virginia assistant Jason Williford, although it's unclear if anything will materialize.

There's some buzz that High Point is attempting an audacious pursuit of Utah State's Ryan Odom. The Panthers have deep pockets and great facilities, and Odom is a North Carolina native who could look to come back to the East Coast. That said, would he really leave an NCAA tournament team in the Mountain West to take over a Big South rebuild?

Talks between Will Wadeand McNeese continue to progress, although there's no deal done yet.

A couple more to monitor in the coming days: Western Kentucky and Wichita State.
---
A pair of big jobs opened on Friday, with St. John's and Georgia Tech making the expected decisions to part ways with Mike Anderson and Josh Pastner, respectively. Here's the early buzz at each school:
St. John's:The Red Storm's top option is Iona's Rick Pitino, who would tick every box for the fan base: big name, New York native, proven winner. The buzz about a potential Pitino move has grown considerably over the past 48 hours, although reports saying an agreement is imminent seem wide of the mark. Interestingly, Texas Tech has also shown interest in Pitino. While there's some interest from Pitino's side due to the Red Raiders' resources, it's hard to imagine him picking Tech over St. John's. If he and the Red Storm don't come to an agreement, other potential names include Arizona State's Bobby Hurley, Hofstra's Speedy Claxton, Colgate's Matt Langel, Pitt's Jeff Capeland Oklahoma State's Mike Boynton-- although the latter's buyout is considered prohibitive.
Georgia Tech:The Yellow Jackets haven't had sustained success since the Bobby Cremins era, save for a national title game run under Paul Hewitt in 2004. It's not an easy job, but it is in maybe the most talent-rich area in the country, which makes it an attractive option for some coaches. The two names that have been linked to this one in recent weeks are Tulane's Ron Hunter, who led Georgia State to two NCAA tournaments before embarking on an impressive rebuild with the Green Wave, and Kennesaw State's Amir Abdur-Rahim, an Atlanta native with strong recruiting ties who just led the Owls to the NCAA tournament after winning one game just three seasons ago. There have also been whispers this could be a place Bobby Hurleytries to make a push for, if he leaves Tempe.
---
In a move that surprised several industry insiders, Jerod Haasewill return as Stanford's head coach next season, as ESPN reported Thursday night. It's the second year in a row the school has felt the need to announce that it's keeping Haase, which is relatively unusual. Aside from putting Haase squarely in the crosshairs entering his eighth season at the helm, what are the other ramifications? Does Utah Valley head coach Mark Madsen, former Stanford star and the perceived favorite for the job, decide to wait around another year, or could he jump to another opening? He led the Wolverines to the WAC regular-season title this season, and a conference tournament title could make him an attractive option elsewhere.

March 9 updates
Two more high-major jobs opened Thursday. Here's what we're hearing in the first few hours.
Georgetown:The Hoyas made the difficult move of parting ways with Patrick Ewing on Thursday, and now they'll likely have to move away from the John Thompson coaching tree for the first time in more than 50 years. We expect Georgetown to make a run at Ed Cooley. The Providence head coach developed a relationship with the late Big John over the course of his career, and has done a fantastic job at Providence. Would he leave a place he built into a consistent Big East contender, in an area he's lived his entire life, for the worst team in the league? It's not as far-fetched as it seems. The wild card is Rick Pitino, although he's going to be the top target for St. John's if the Red Storm move on from Mike Anderson. Could the Hoyas try to jump into the mix? Other potential names linked to the job in recent weeks include Penn State's Micah Shrewsberry, NC State's Kevin Keatts, Pitt's Jeff Capel, Yale's James Jonesand outgoing Notre Dame coach Mike Brey.
California:Mark Fox is out after four seasons in Berkeley, a move that had been expected since last offseason. The two names consistently mentioned with this job over the second half of this season are UC Santa Barbara's Joe Pasternack, who led the Gauchos to the NCAA tournament in 2021 and a regular-season title this season, and San José State's Tim Miles, who did one of the best coaching jobs in the country this season. If Cal wanted to swing big, it could try to tempt Saint Mary's boss Randy Bennettor Boise State's Leon Rice, but as things stand, Pasternack and Miles are the frontrunners.

March 8 updates
The big openings
Texas:There hasn't been much movement with this one since it opened in January. John Calipariwas initially linked, but that didn't have any legs. There were overtures made to NBA coaches, including Quin Snyder, but Snyder accepted a job with the Atlanta Hawks. Houston's Kelvin Sampsonwas high on the list, but that doesn't appear to be happening, either. TCU coach Jamie Dixon's name has made the rounds, due to his ties to athletic director Chris Del Conte, as has Kansas State's Jerome Tang. Interim head coach Rodney Terryhas done a fantastic job getting the Longhorns to within a game of Kansas in the Big 12 race, but sources indicate he would need a very deep run in the NCAA tournament to even have a chance of keeping the job permanently.

Notre Dame:Another job that hasn't progressed too far in its search, but has maintained fairly consistent names over the past six weeks. Penn State's Micah Shrewsberryhas been heavily linked to the job and appears to be one of the favorites (the Nittany Lions' pair of buzzer-beating wins last week could push them into the NCAA tournament). Another picking up steam is Colgate's Matt Langel, who has the Raiders in their fourth NCAA tournament in five seasons after winning the Patriot League yet again. Ohio State's Chris Holtmannhas been mentioned as an option, but sources told ESPN he's not currently involved. Drake's Darian DeVriesis likely a Plan B name. Creighton's Greg McDermotthas been linked in recent days, but it's unclear if it will amount to anything.
Men's Tournament Challenge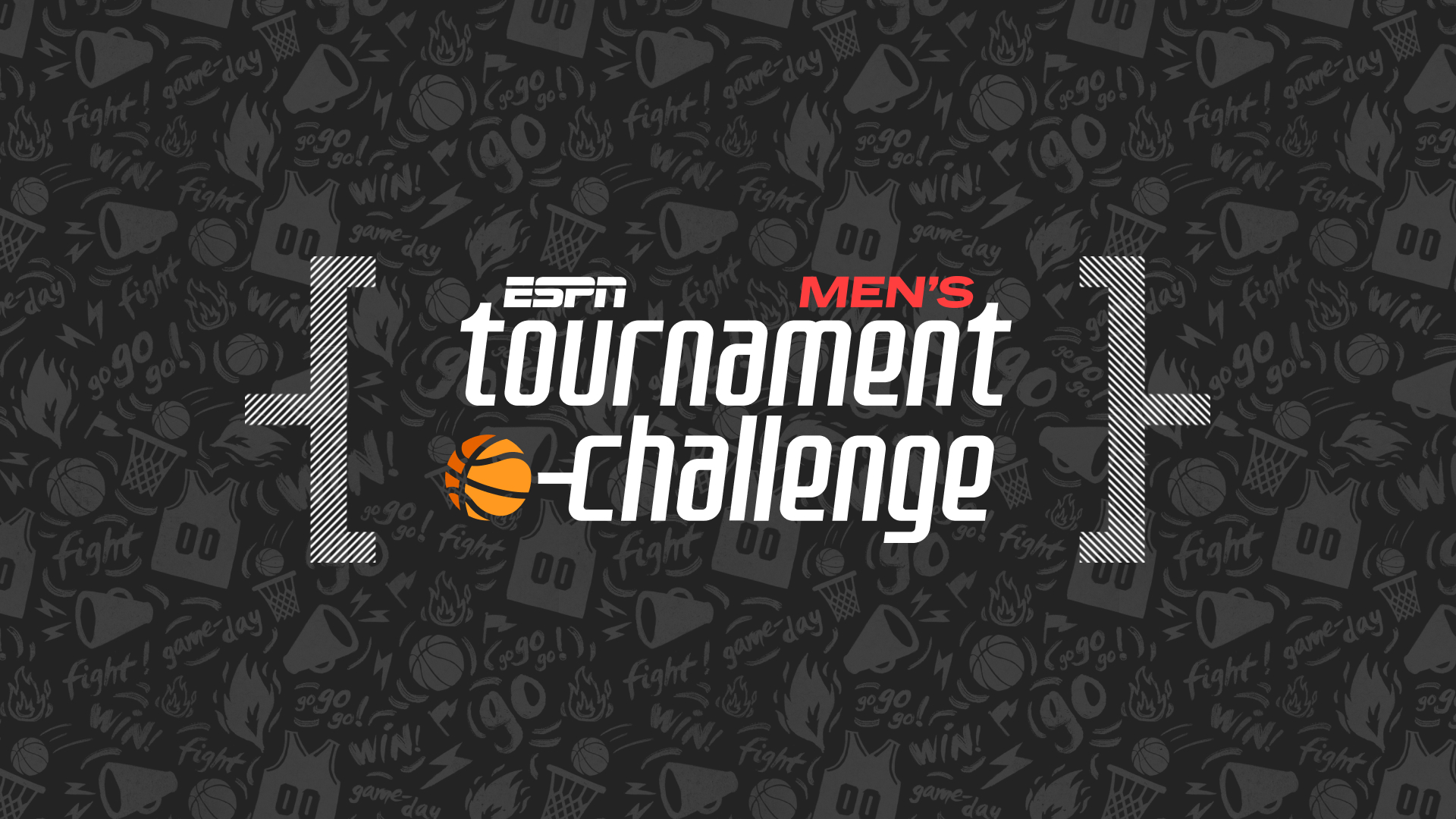 Complete your bracket by selecting the winner for each game of the 2023 men's NCAA tournament. Play Tournament Challenge
Ole Miss:Of the three Power 5 jobs currently open, this one seems most likely to close soon. The Rebels fired Davis before the end of the regular season, generally a move that allows a search to get a head start on the rest of the potential openings. The one name that immediately jumped to the head of the queue is former Texas coach Chris Beard, who was suspended and ultimately fired by the Longhorns following his arrest on a domestic family violence charge. Those charges were later dropped. We reported Wednesday that Beard had emerged as the leading candidate for the job and the two sides have had communication. Ole Miss officials are in the process of doing their due diligence. If it doesn't work out, FAU's Dusty Mayand North Texas ' Grant McCaslandare also on the list.
Texas Tech:The Red Raiders have been on a roller coaster the last 12 months, starting with Mark Adams landing an extension last spring, after his first season as head coach. But this season was a disappointment on the court, leading to unhappiness among boosters and influential people around the program. Then Adams was suspended on March 5 for what the school called an "inappropriate, unacceptable, and racially insensitive comment." Adams officially stepped down on Wednesday night, meaning the Red Raiders will look for a fresh start with someone else. The two names buzzing early are North Texas' McCasland and Oral Roberts' Paul Mills. Both are former Baylor assistants and both will be linked to plenty of jobs this offseason after consistent success over the past couple of years. Mills also has an ace in his back pocket: ORU star Max Abmas still has a year of eligibility. Another possible name is Texas interim head coach Rodney Terry.
---
What's next?

Get your favorite live sports, stories and originals with ESPN+, Disney+ and Hulu. Upgrade to a Disney Bundle plan and start streaming something for everyone today!
Four power conference jobs to monitor as they lose in their conference tournaments are Georgetown, California, Stanford and Georgia Tech. All four jobs are expected to open, with the Hoyas' position the most attractive of the group.
Other big jobs to keep an eye on include St. John's, Washington, Wichita State and UCF.
Arizona State's Bobby Hurleyonly has a year left on his current contract and has already been linked with potential openings at St. John's and Georgia Tech.
Meanwhile, Clemson appears more likely to keep Brad Brownellthan make a coaching change.
---
Rounding up the latest chatter
Most of the speculation surrounding McNeese centers on former LSU coach Will Wade, who was fired by the Tigers last year after the school received a notice of allegations that included five alleged Level I NCAA violations. But Wade's name has been linked to a few different openings and sources have indicated that he's not a done deal to McNeese.

Northwestern State's Corey Gipsonwas immediately the hot name at Austin Peay. Gipson played for two seasons at Austin Peay, winning two regular-season titles and playing in one NCAA tournament. He's only been at Northwestern State for one season, but finished second in the Southland and guided the Demons to the Southland tournament title game on Wednesday night.

Due to its resources and facilities, High Point has drawn plenty of interest from coaches at different levels of the game. The Panthers began reaching out to candidates last weekend and seem to be working quickly through their process.

Names to watch at Green Bay include John Tharpat Hillsdale (Division II), former Cincinnati head coach John Brannen, Northern State's Saul Phillips(Division II), SIU Edwardsville head coach Brian Baroneand college basketball analyst Doug Gottlieb.

A few names to monitor at Wofford: Virginia Tech assistant Kevin Giltner, Radford assistant Shane Nicholsand interim boss Dwight Perry.
上一篇:Hồng Tơ: 'Tôi sống an phận bên vợ con'
下一篇:15-20款哈弗h9车贴拉花腰线专用汽车外观装饰彩条贴纸H9改装配件